Valentina COLAIACOLO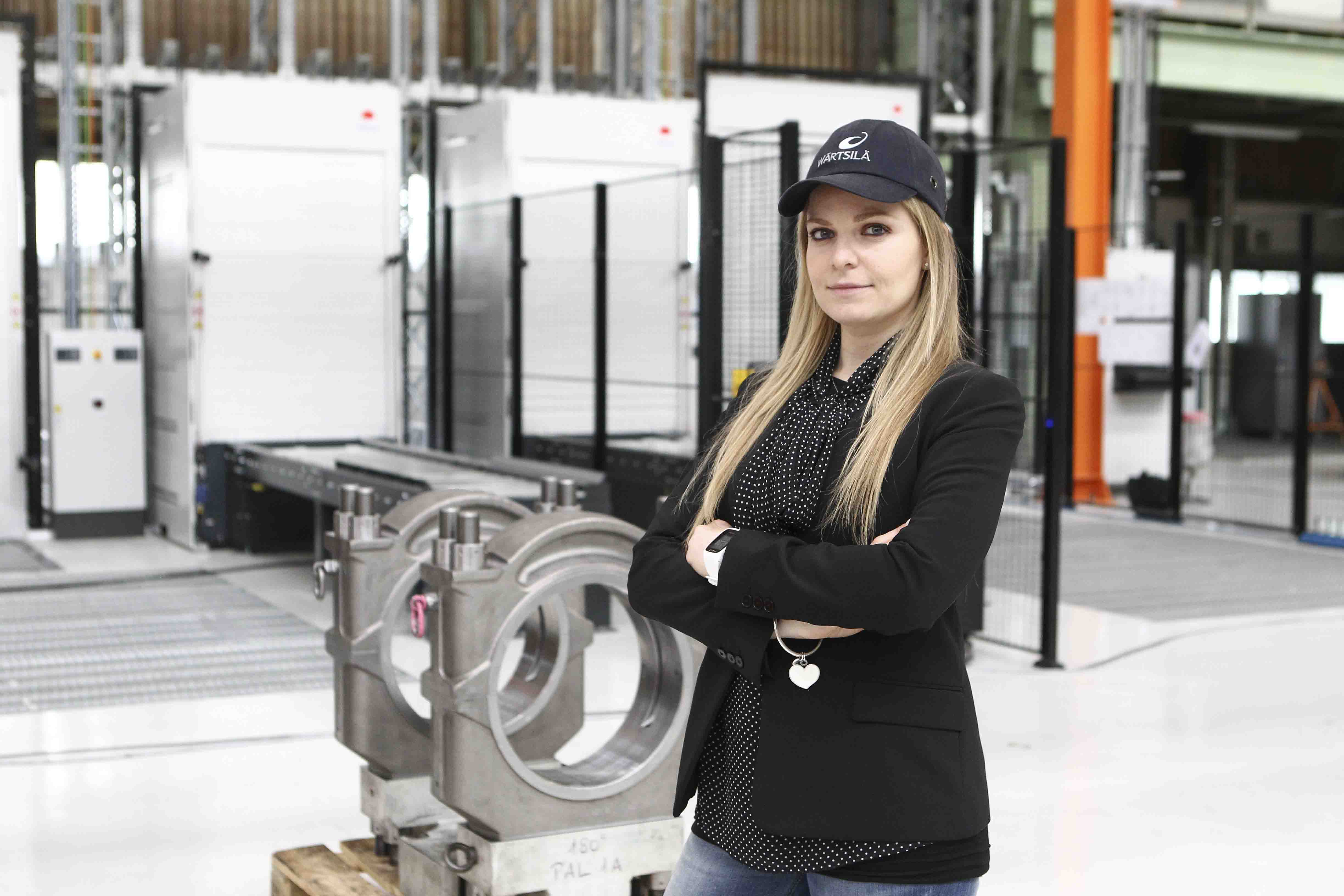 BIOGRAPHY:
Valentina Colaiacolo is Operational Excellence Manager at the Delivery Centre of Wartsila located in Trieste. After MSc's Degree with honour in Industrial and Management Engineering, she continues her education obtaining a Postgraduate Master in Automotive Engineering.
This allows her to start her career at General Motors in Turin as Test Engineer of Diesel-Hybrid Engine in the R&D department.
After this experience, she moved to Trieste at Wärtsilä Italy where she starts to work in the production environment first as Development Engineer, than as Tool Design & Calculation Manager. These experiences   allow her to know the engine production as a whole and so to work to a considerable project about the transformation and optimization of factory layout. During this period she learns that the hardware transformation is not enough to change a manufacturing site, because the really change is made by people.
Thank to this learnt lesson and the new opportunity as Operational Excellence Manager, now she is working on software transformation, "the hardest challenging", working with people about Continuous Improvement, Performance Management, Kaizen, improvements of processes and way of working.
Contact


colaiacolo.valentina@libero.it

Website

Download CV
Advanced Master


An advanced course created for graduated students and employees who are involved in the design and manufacturing phases of ships and/or offshore vessels/platforms, which will improve their skills in maritime safety as well as in environmental and security issues.
Upskilling Programme


A course designed for both employed and unemployed professionals who have already developed technical skills and capabilities in maritime safety, the environment and security at sea,which will provide them with additional expertise in the safety and security fields, with respect to on-board personnel, infrastructure and the environment.
Teacher has no Lectures in this module
Training the Trainers


A refresher course thought for teachers of high schools with technical courses, which will confer them an updated knowledge about multidisciplinary topics on safety and security issues related to maritime sector.
Teacher has no Lectures in this module