Marco LUNARDI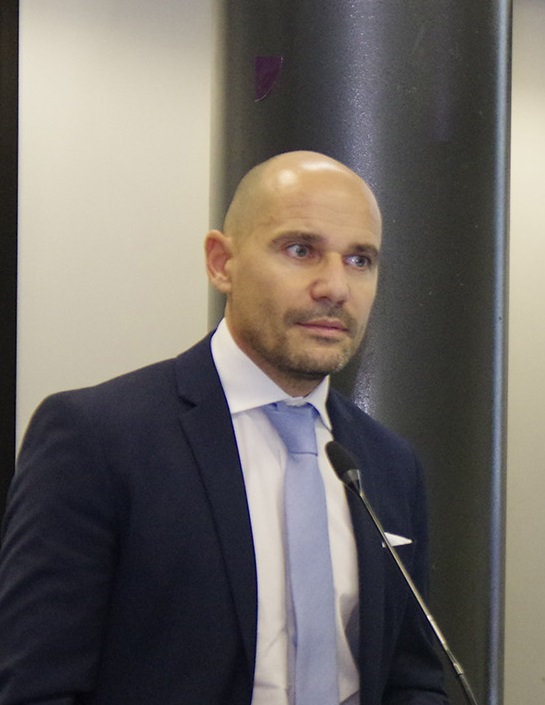 BIOGRAPHY:
Marco Lunardi, Vice President Project Manager for Fincantieri Merchant Ships Business Unit, is currently managing the construction of Carnival Horizon and Carnival Panorama that are currently being built in Marghera shipyard.
As Project Manager he followed the construction and delivery of Carnival Vista, flagship of Carnival Cruise Line built in Monfalcone shipyard. Previously he followed Carnival Breeze and Le Boreal and L'Austral, luxury ships for Ponant, a French cruise ship operator.
He joined Fincantieri in 2000 and before being appointed as Project Manager he worked as planner & financial controller and deputy project manager for the building of Carnival Group ships.
Mr Lunardi holds a degree in Management Engineering from the University of Padova, Italy and is PMP certified.
Contact
Advanced Master


An advanced course created for graduated students and employees who are involved in the design and manufacturing phases of ships and/or offshore vessels/platforms, which will improve their skills in maritime safety as well as in environmental and security issues.
Upskilling Programme


A course designed for both employed and unemployed professionals who have already developed technical skills and capabilities in maritime safety, the environment and security at sea,which will provide them with additional expertise in the safety and security fields, with respect to on-board personnel, infrastructure and the environment.
Teacher has no Lectures in this module
Training the Trainers


A refresher course thought for teachers of high schools with technical courses, which will confer them an updated knowledge about multidisciplinary topics on safety and security issues related to maritime sector.
Teacher has no Lectures in this module