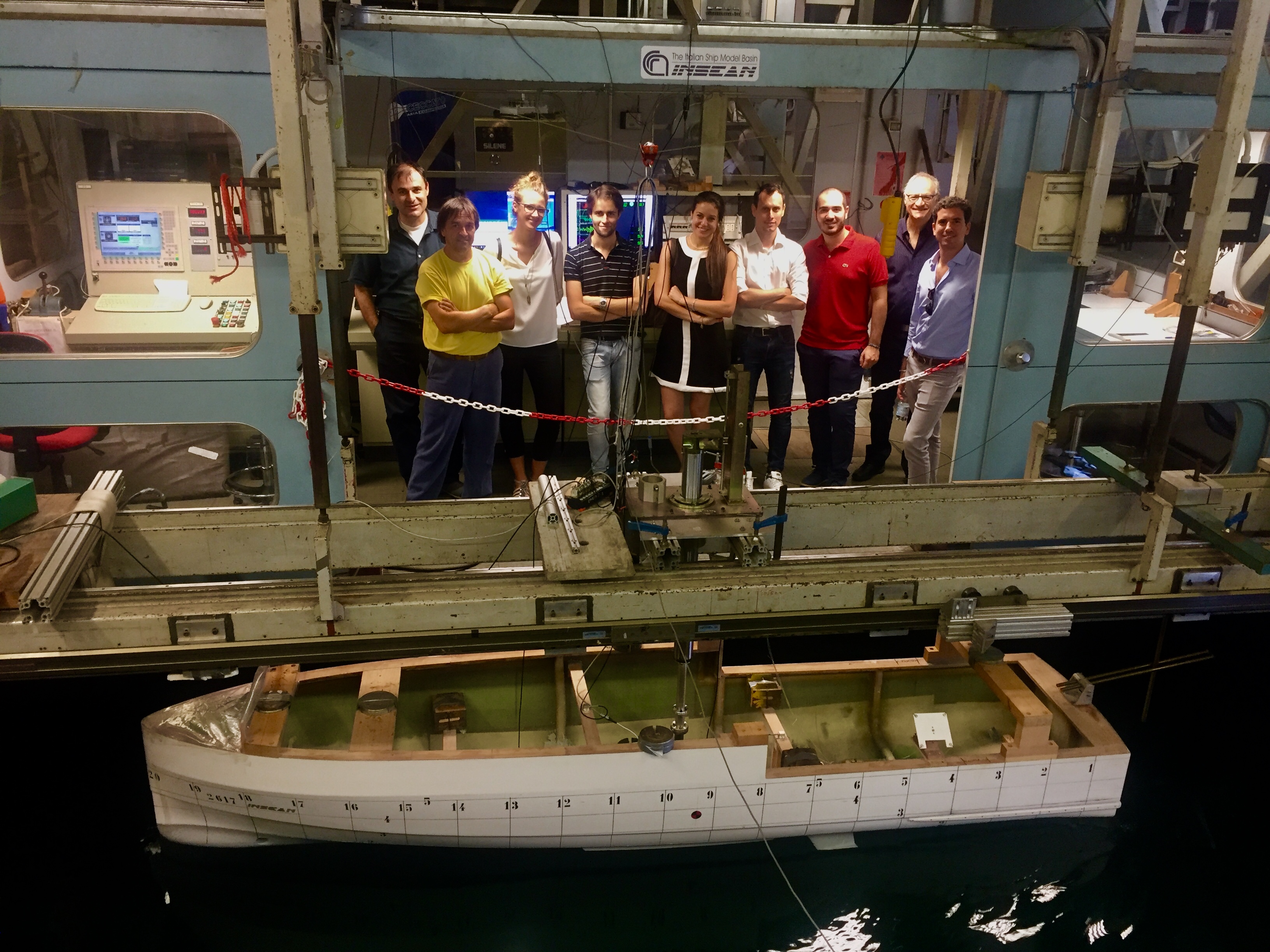 July 30, 2018
CNR's towing tank: the first ASSESS AM study visit
On July 27th Advanced Master students' had the pleasure to spend an entire day at the CNR INSEAN in Rome: a Research Institute active in the field of naval architecture and marine engineering within the frame of the National Research Council of Italy.
The first part of the visit was characterized by a dynamic tour between the production area of models to be tested and the towing tank – the 4th largest in the world – where they had the chance to attend at two simulations.
The second part of the day was structured in a frontal lesson that involved some expert researchers who presented several topics such as shipping noise, design optimization and the experimental analysis of topside transportation.
Thanks to the excellent organization, the students spent an interesting and motivating day in the welcoming structure.