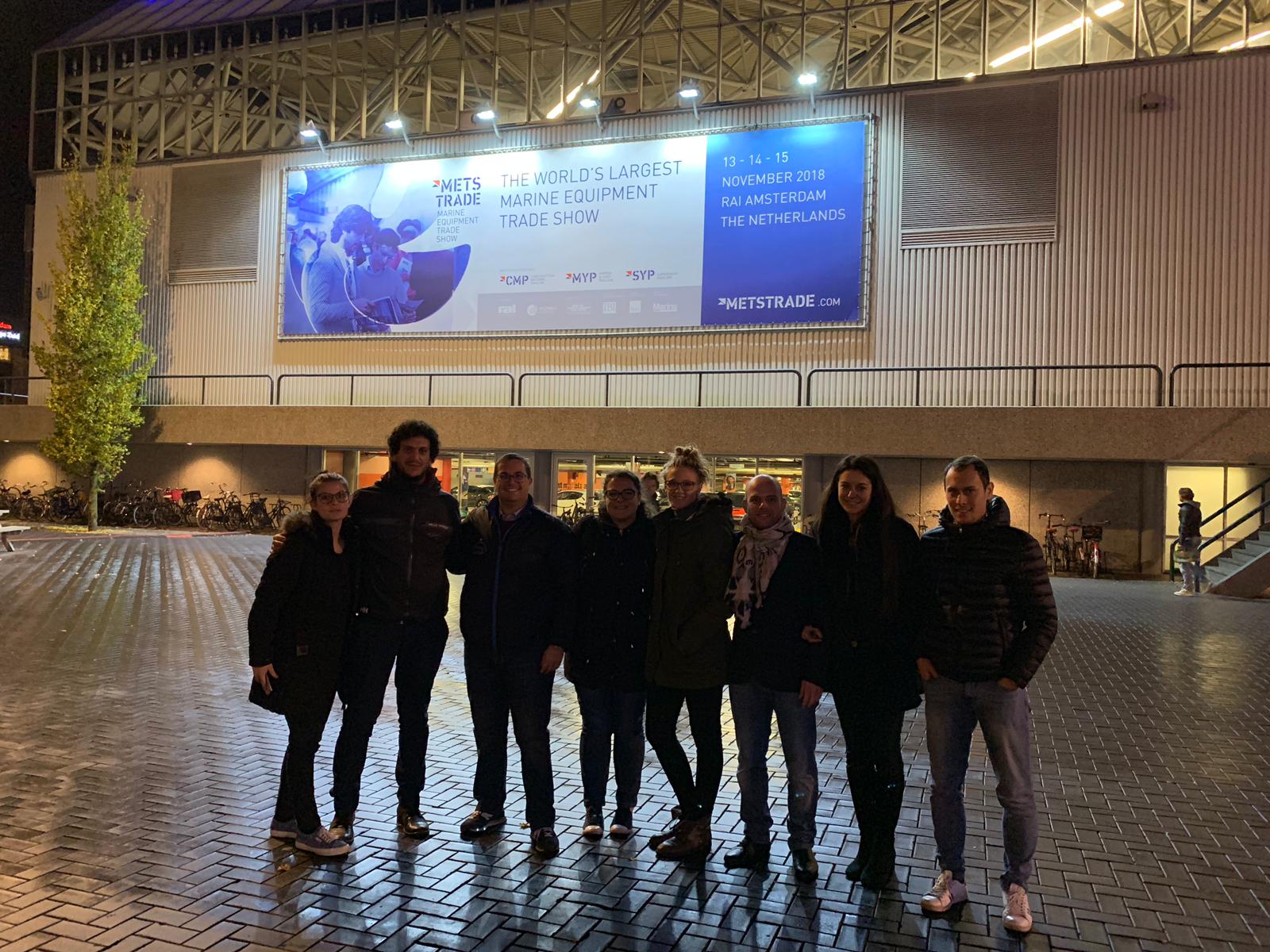 November 19, 2018
AM and UP students together visiting the Mets Trade and the Marin Institute
On 15th and 16th November, Netherlands hosted our Advanced Master & Upskilling Programme students' visiting the Mets Trade in Amsterdam and the Marin Institute in Wageningen.
The Mets Trade, the world's largest B2B leisure marine show, gave students important points of reflection on the continuous evolution of naval market thanks to its vastness of exhibitors regarding new technologies of materials and energies, security systems on board, equipment, engines, optimization systems etc.
On second day, students were very well welcomed by Eng. Enrico Della Valentina at Marin, the Maritime Research Institute Netherlands, were they had the opportunity to appreciate how hydrodynamic research is important to be applied into design and operational support, concept and tool development in order to challenge environmental and economic conditions.  The Marin Institute offers 7 towing tanks, one of which to test offshore models, and a cavitation tunel.
In combination with the model tank facilities and in order to achieve reliable prediction and to optimize data, Marin uses simulation software, full-scale testing and training.