Matteo DIEZ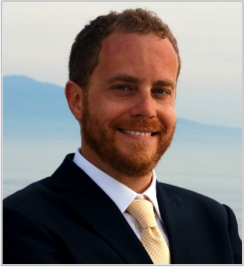 BIOGRAPHY:
Matteo Diez is a Research Scientist at CNR-INSEAN, National Research Council of Italy-Marine Technology Research Institute. He achieved his M.Sc. degree in Mechanical Engineering from Rome Tre University in 2003 and his Ph.D. degree in Mechanical and Industrial Engineering from the same University in 2007, with a thesis on multidisciplinary optimization methods for conceptual aircraft design. His latest research focuses on simulation-based design optimization methodologies, with focus on the affordable use of high-fidelity prime-principle based solvers for ship hydrodynamics for both deterministic and stochastic applications. He has been PI of NICOP (Naval International Cooperative Opportunities in science and technology Program) grants funded by the US Department of the Navy Office of Naval Research and focused on high-fidelity numerical optimization of surface ships via CFD. He has been technical team member of several NATO Science and Technology Organization Applied Vehicle Technology (AVT) Task Groups on deterministic and stochastic CFD-based design optimization. He is member of ERCOFTAC (European Research Community on Flow, Turbulence And Combustion) Special Interest Group in Uncertainty Quantification in Industrial Analysis and Design. He was Adjunct Professor of Simulationbased Design at University of Venice IUAV from 2011 to 2016; Adjunct Professor of Flight Mechanics at Rome Tre University from 2010 to 2013; Adjunct Professor of CFD methods and applications at INARCH (Italian National Institute of Architecture) from 2006 to 2011. He has been Visiting Research Scholar at University of Iowa since 2011. He is author of more than 25 peer-reviewed journal papers and more than 75 papers published in international conference proceedings.
Contact

06 50299 314


Website

Download CV
Advanced Master


An advanced course created for graduated students and employees who are involved in the design and manufacturing phases of ships and/or offshore vessels/platforms, which will improve their skills in maritime safety as well as in environmental and security issues.
Upskilling Programme


A course designed for both employed and unemployed professionals who have already developed technical skills and capabilities in maritime safety, the environment and security at sea,which will provide them with additional expertise in the safety and security fields, with respect to on-board personnel, infrastructure and the environment.
Teacher has no Lectures in this module
Training the Trainers


A refresher course thought for teachers of high schools with technical courses, which will confer them an updated knowledge about multidisciplinary topics on safety and security issues related to maritime sector.
Teacher has no Lectures in this module