Mario CROCE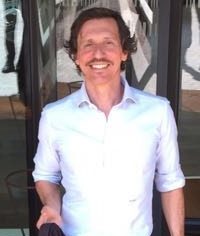 BIOGRAPHY:
Mario Croce is graduated as Naval Architect and Marine Engineer at Genoa University in 1993. After one year spent in the Italian Navy he joined LR in Genoa and then spent 22 years working mainly in 3 locations Genoa, London and Trieste where he covered various positions within the technical support functions. His Subject Matter Expertise is on Ship Structure and Loadline Convention, with specific knowledge in Passenger Ships, Ro-Pax and Mega Yachts segments. Currently he is Technical Manager of Trieste Technical Support Office which counts a team of 22, and he leads the Project Management Support team of Trieste. Within Lloyd's Register he is nominated as Technical Authority for Passenger Ships Structure. Among this he has experience in managing New Build Approval Projects and has knowledge in the analysis and assessment of risks, goal based standards, and LR risk based design framework. His further area of interest includes the study of behavioural competencies.
Contact

040 6706140

mario.croce@lr.org

Website

Download CV
Advanced Master


An advanced course created for graduated students and employees who are involved in the design and manufacturing phases of ships and/or offshore vessels/platforms, which will improve their skills in maritime safety as well as in environmental and security issues.
Upskilling Programme


A course designed for both employed and unemployed professionals who have already developed technical skills and capabilities in maritime safety, the environment and security at sea,which will provide them with additional expertise in the safety and security fields, with respect to on-board personnel, infrastructure and the environment.
Teacher has no Lectures in this module
Training the Trainers


A refresher course thought for teachers of high schools with technical courses, which will confer them an updated knowledge about multidisciplinary topics on safety and security issues related to maritime sector.
Teacher has no Lectures in this module